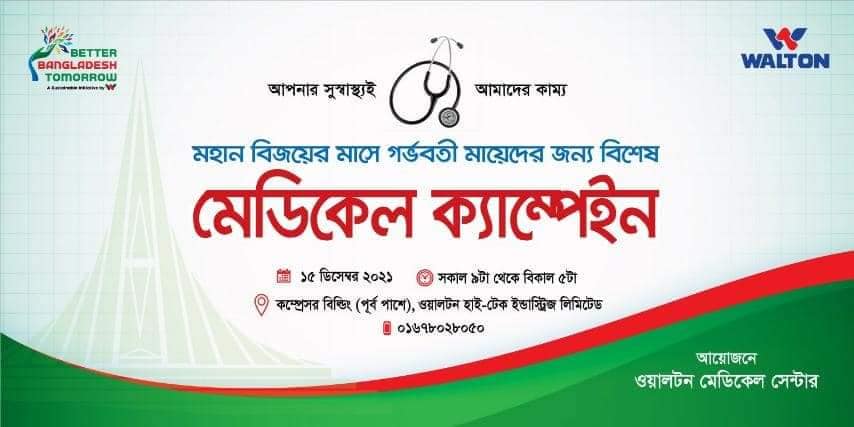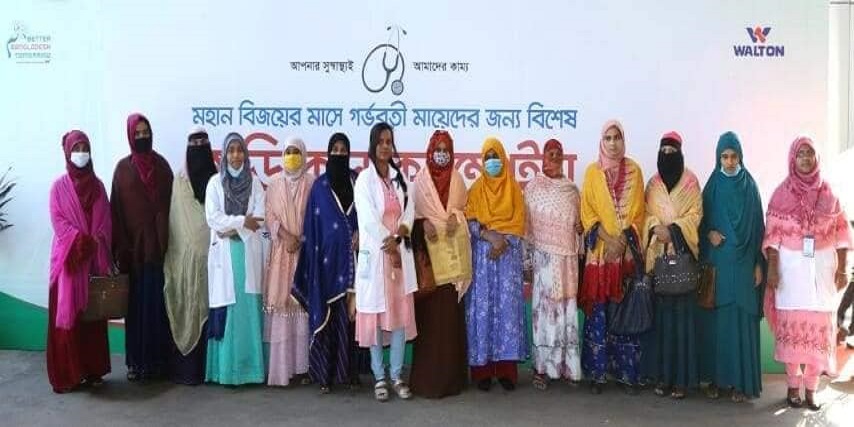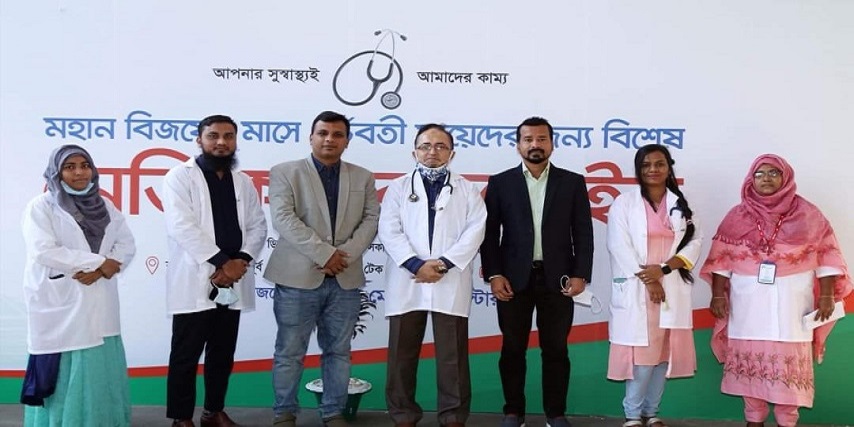 Sustainable practices must be adopted across all walks of life, and there cannot be a better way to do this than taking care of the expecting mothers' and prenatal health, because the future is them. The Third Sustainable Development Goal, namely good health and well-being focuses largely on this.
Under initiatives of Better Bangladesh Tomorrow , to uphold the targets set forth by United Nations Development Program – UNDP to better the lives of the people, Walton Hi-Tech Industries Ltd. arranged a special medical campaign and relevant events for the pregnant and expectant women of our Head Quarters at Chandra, Gazipur. On the occasion of the 50th anniversary of our motherland's victory Day , this was a good feeling to help the mothers of our family!
Special thanks to the medical team and the admin team of HQ, Walton Hi-Tech Industries Ltd!